Dark Horse Comics is one of the largest independent comic book publishers, best known for Hellboy and various Star Wars titles.
Mike Richardson owned several comic book stores in Oregon. In 1986 created Dark Horse Comics, publishing the anthology series Dark Horse Presents.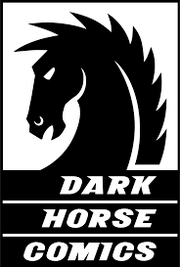 Imprints
From 1993-1996 Dark Horse began to publish superhero comics under their own Comics Greatest Heroes imprint, later renamed Dark Horse Heroes.
Beginning in 1994 Frank Miller and John Byrne created another imprint called Legend, specifically for creator-owned projects. Other creators that joined them were Art Adams, Mike Mignola, Eric Powell, Mike Allred, Paul Chadwick, Dave Gibbons, and Geof Darrow. The Legend imprint ended in 1998.
Dark Horse Manga, publishes many different manga publications, translated from the original Japanese.
From 1999-2002 the Maverick imprint published creator-owned material.
In 2013 Dark Horse formed an original superhero imprint called Project Black Sky.
Dark Horse Comics publishes, and is best known for, many licensed titles as well as creator-owned comics.
Licensed Series
Aliens
Buffy the Vampire Slayer
Predator
Star Wars (Star Wars: Dark Empire was the first successful Dark Horse Star Wars title)
Conan
Creator-Owned Series
Concrete
300
The Escapist
The Goon
Hellboy
Sin City
The Umbrella Academy
Usagi Yojimbo
Ad blocker interference detected!
Wikia is a free-to-use site that makes money from advertising. We have a modified experience for viewers using ad blockers

Wikia is not accessible if you've made further modifications. Remove the custom ad blocker rule(s) and the page will load as expected.